Renting items through Dressr not only makes a positive ecological impact, it's also an exciting experience for renters.
Every month, renters can renew their wardrobe from our curated collections, while their subscription covers the cost of their selection. It's like shopping for designer items without having to worry about the price or the risk of a wrong purchase.
So what better way to share the experience of renting with Dressr than to ask one of our renters!
We reached out to Helena, one of our long-term members, to hear about her experiences on renting with Dressr and how it has changed her shopping behavior.





Q: Helena, can you tell us a bit about yourself?
A: I'm Helena, living in Leuven in the city center with my husband, two young kids, and our dog, which I saved from a shelter. I work for the city of Leuven on the subject of "smart city".

Q: How is your relationship to fashion and shopping?
A: I like fashion but I don't really follow it actively. I don't buy magazines to see what the latest trends are, but I have a lot of friends that do. I do enjoy having fresh items, but I also do not like to spend a lot of time shopping, either online or in shops.

Q: What convinced you to start renting with Dressr?
A: Well, the money I am spending on my Dressr membership is what I was already spending on buying clothes anyways. But I was more randomly buying items, and afterward, I often did not like what I had bought. The items were expensive and I was not using them.
On Dressr, all the brands are high-end brands, they are Belgian brands, they are ecological in a way. This I really like.
For the same price as buying new, I would be having different clothes, and if I don't like the items I am able to send them back. This was really something that triggered me to start the subscription.
I also like the style of Caroline, the founder of Dressr. And this is also reflected in the brands. She is picking styles and items that I like, so it's easy for me to go to the website and just choose amongst those brands.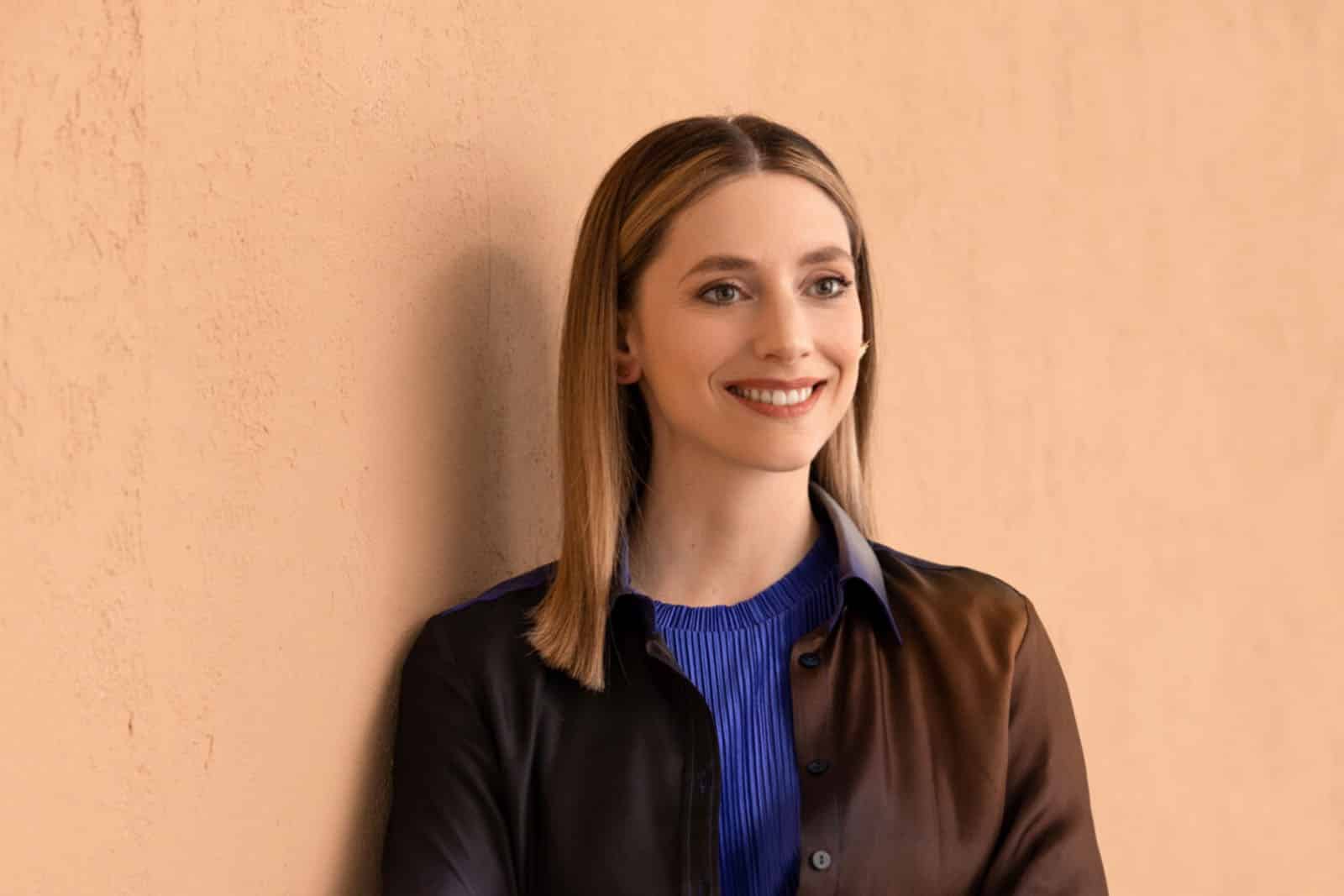 Q: When you receive the items, how does that work?
A: They're always packaged and prepared with care. Really nice packaging. You see that they take care of their pieces. They come in an extra protection layer, and jewelry in a special case.
When you receive the package, there is a pre-paid voucher in it that you put on the package when you send it back. I use the same packaging to send the items back to Dressr.

Q: Has it ever been an issue for you that the items have been worn by other people before?
A: No, this is not an issue at all. You never see that the items have been worn before. And I really like the concept that the items are being worn more often.

Q: At the end of a month, do you keep some items for another month or do you always make a new selection?
A: I always exchange my items at the end of each month. I only once kept a handbag for two months, because I really liked it. And I must say, the handbags I always find difficult to give away again, because I really like them.
I am a big fan of jewelry, so I almost always choose some jewelry, as well. And I also like sweaters, t-shirts, and coats. And handbags!
What I find difficult to rent is shoes, because the current selection has a lot of high heels. And I don't like that. I would wear these for a party, but the items that I rent with Dressr I wear every day.





Q: Do you think Dressr has helped you to explore new brands
A: Yes, especially with the jewelry. The funny thing is that I get a lot of compliments about the jewelry. My sister-in-law has asked me about a piece that I was wearing for Christmas. She then went ahead and bought it through the website of the brand, so it's good promotion for the brands, too.
The bags as well, they're standing out. People are commenting, asking where I got it from. It's a good conversation starter. And my answer is always that I rent them from Dressr.

Q: How did your shopping behavior change since you have the Dressr membership?
A: I'm not shopping anymore. I changed my lifestyle so I am not buying new things anymore. I only go to second-hand shops, rent items from Dressr, and use what I am getting from friends.

Q: What do you enjoy the most about Dressr?
A: That it's exciting every month to choose new items! And they're also adding items that I can try. And that I don't need to think about that anymore, that I don't have items in my closet. And that by having the subscription with Dressr, I have way less of a negative impact on the world, since I don't buy clothing anymore.





Q: In your own words, what is Dressr?
A: People often ask me "Nice jewelry, nice jacket. Where did you get it from?". I just say: "I rented it from Dressr. I will send it back in a month and then I can choose new items." That is how I explain it to people.
And with the people that ask me about it, I sometimes wonder why they don't join Dressr. I think people might be afraid of getting a worn-out second-hand piece, but that is not the case. It's just because you have to experience it to know this is really a good thing.